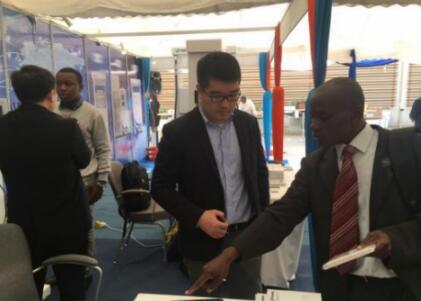 On July 10th, the Africa Equipment Convention (Afripet) 2018 comes to the second day, the visitors' flow rate of the exhibition also reaches its peak. As the first convention being held in East Africa, the Africa Equipment Convention welcomes exhibitors from all over the world.
The experts from Rwanda, Burundi, Tanzania, Zimbabwe and many other countries are gathered in the convention hall to discuss the petroleum solutions, fueling equipments' design, and concepts about the future trend of fuel station development.


During the convention, ATG products made by SANKI are particularly attractive to visitors. The ATG products have received high praises from its appearance design, products function and the benefits.

Sanki is entering the global market with high pace by delivering a number of state-of-art designed products, not only dispensers, but also the IC card system, Fuel management system, ATG and others. In the past two days of the convention, many experts and distributors came to communicate with Sanki, try to know more about Sanki, and spread a quite good willingness to cooperate in the future.

This convention is going to spread information via the Kenya News and Broadcasting Company, the official website of Kenya Government, the Kenya National Ministry of Energy and Petroleum Department, and the East African Petroleum Association.

Sanki Industry Group has been constantly groping and keep technological innovation continuously for a dozen years. Sanki makes hard effort to each step according the design to optimization of the Sanki's product. Through the Africa Equipment Convention (Afripet), Sanki is committed to meeting more allies and partners on the stage of the African petroleum industry.